Our Location
(click photo to view us on the map):
French Tapestry Cushions / 60% Cotton, 40% Polyester
Cushion covers have a zipper closure. Machine wash, air dry.

Double woven in a heavy tapestry style,60% cotton & 40% polyester.

There are 2 different designs on a front and a back of each cushion cover.

Cushion inserts have cotton cover, polyester fill. Machine wash.

Available in country style, classic, or trendy, in a range of colours.


French Tapestry Cushion Cover Collection "Chanteclaire"
(front shown)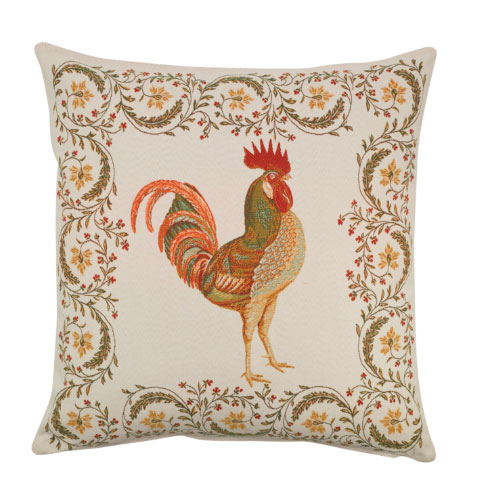 French Tapestry Cushion Cover Collection "Chanteclaire"
(back shown)