Our Location
(click photo to view us on the map):
FREE SHIPPING ON ORDERS OVER $180
$14.99 for orders less that $20
$18.99 for orders between $20 and $180

French Coated Tablecloths
100% Cotton, Acrylic Coated
Collection "Roses": Roses & Lavender Motif (1 colour)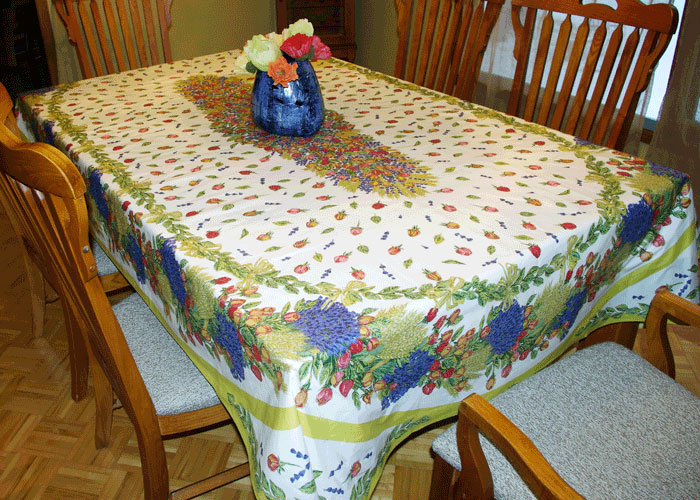 French Coated Tablecloth Collection "Roses"

Coated tablecloths are 100% cotton with an acrylic coating that makes them wipeable and durable.

Acrylic-coating is a process in which a powdered acrylic is heat-treated, then infused into cotton tissue, making it fade and stain resistant. The stains won't penetrate in the fabric.

No washing is necessary! Use a wet cloth to clean and wipe off the spills.

Tablecloths retain their brilliant colour for years and are ideal for families with children or grand children as they are worry free. Enjoy indoors or out!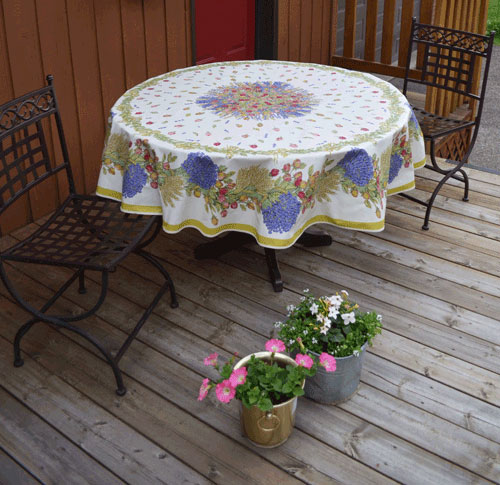 French Coated Round Tablecloth Collection "Roses"