Our Location
(click photo to view us on the map):
FREE SHIPPING ON ORDERS OVER $180
$7.99 for orders less that $55
$12.99 for orders between $55 and $180

French Table Toppers: Tapestry Collection / 60% Cotton, 40% Polyester
Our table toppers add an extra dash of colour to tabletops, coffee tables or occasional tables.

Perfect as a card game tablecloth!

Double woven in a heavy tapestry style, they will stay put and flat on a surface without bulging.

60% cotton & 40% polyester, machine wash.

Available in country style, classic, or trendy, in a range of colours.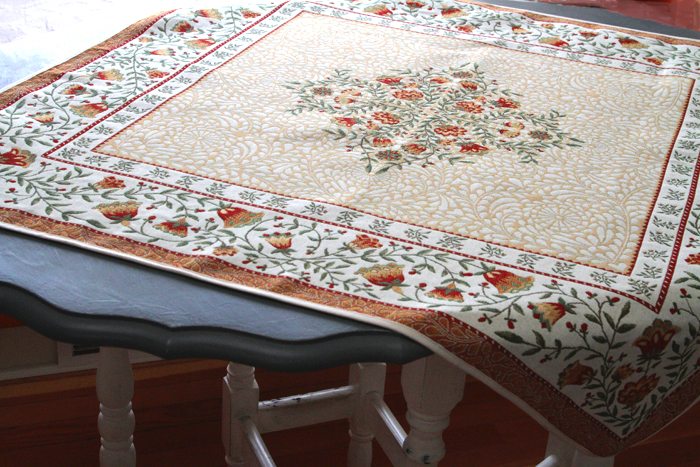 French Tapestry Table Topper Collection "Aubrac" Rust