Our Location
(click photo to view us on the map):
FREE SHIPPING ON ORDERS OVER $180
$7.99 for orders less that $55
$12.99 for orders between $55 and $180

Collection "Sommelier": Grapes & Vine Labels Motif (2 colours)
French Jacquard Tablecloths & Napkins
100% Cotton, Double Woven, Teflon Treated
Patchwork pattern. Small grapes and different wine labels are woven into the colour blocks all over.

All design in this cloth is achieved by weaving different colour threads.

100% cotton, double woven, teflon treated for stain resistance.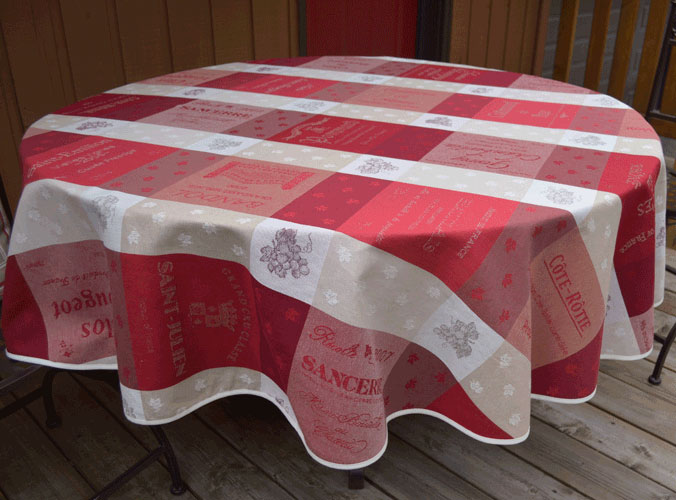 French Jacquard Round Tablecloth Collection "Sommelier" Cream/Red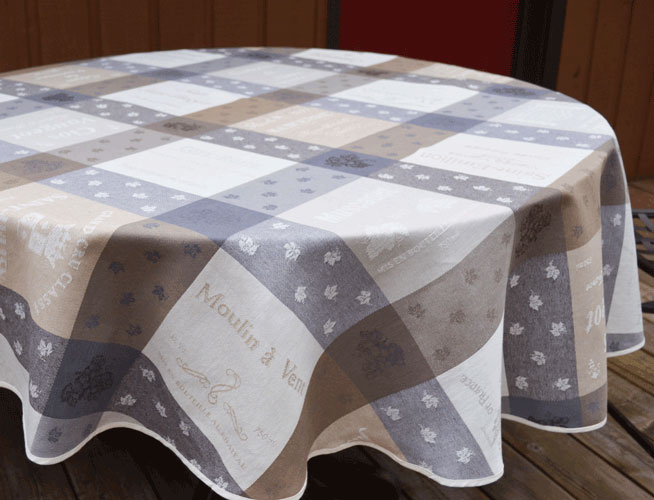 French Jacquard Round Tablecloth Collection "Sommelier" Cream/Grey